This post provides steps for updating TC Electronic DBMax firmware.
The latest firmware (v2.90) along with installation instructions are available from the tc electronic Music Tribe site. The instructions only describe using a M5000, which I don't have, so I needed another solution.
[Update 2020-05-31] The firmware link no longer seems to work, so I've uploaded the dbmv290.zip firmware to this site.
The DBMax has a built-in PCMCIA card reader for storing settings, and which can be used to upgrade the firmware. According to the manual, the DBMax supports Type 1 PCMCIA cards with a minimum of 64KB SRAM and a maximum of 2 MB. Although settings can also be stored and recalled via MIDI, the firmware can only be updated via PCMCIA.
TC Electronic devices interact with the PCMCIA card as a raw storage device, and do not utilize a filesystem such as FAT. This means that the firmware must be copied as raw data to the device using software capable of doing so.
The solution I've found for copying the firmware to a PCMCIA card with a CSM OmniDrive USB2 Professional PCMCIA card reader. Unfortunately, PCMCIA cards are no longer common as they once were, and finding a drive proved to be both difficult, and expensive ($350 on eBay), but it works. Alternatively, an old laptop with a PCMCIA card reader should work, or with a TC Electronic M5000 (not the M5000X) and a 3.5″ floppy drive.
The OmniDrive site provides downloads for Windows which include a Software Driver (v3.3.4) that enables reading/writing of a PCMCIA card as a normal drive, and PC Card Manager (PCM) (v3.1.1) which enables reading/writing of a PCMCIA card as a raw storage device. The PC Card Manager is required for updating firmware.
To copy the firmware to the PCMCIA card…
Unzip the dbmv290.zip file, which should provide a dbmv290.wiz file.
Open the PC Card Manager software.
Click the "Copy file(s) to a PC Card" icon.
Select "New" to start a new Copy Job.
Choose the dbmv290.wiz file as the Source File, and click "OK". If the file isn't listed, make sure file dialog is showing "All files", not just "Images (*.PCC;*.PCA)" files.
Click "Copy". This should take <1 second.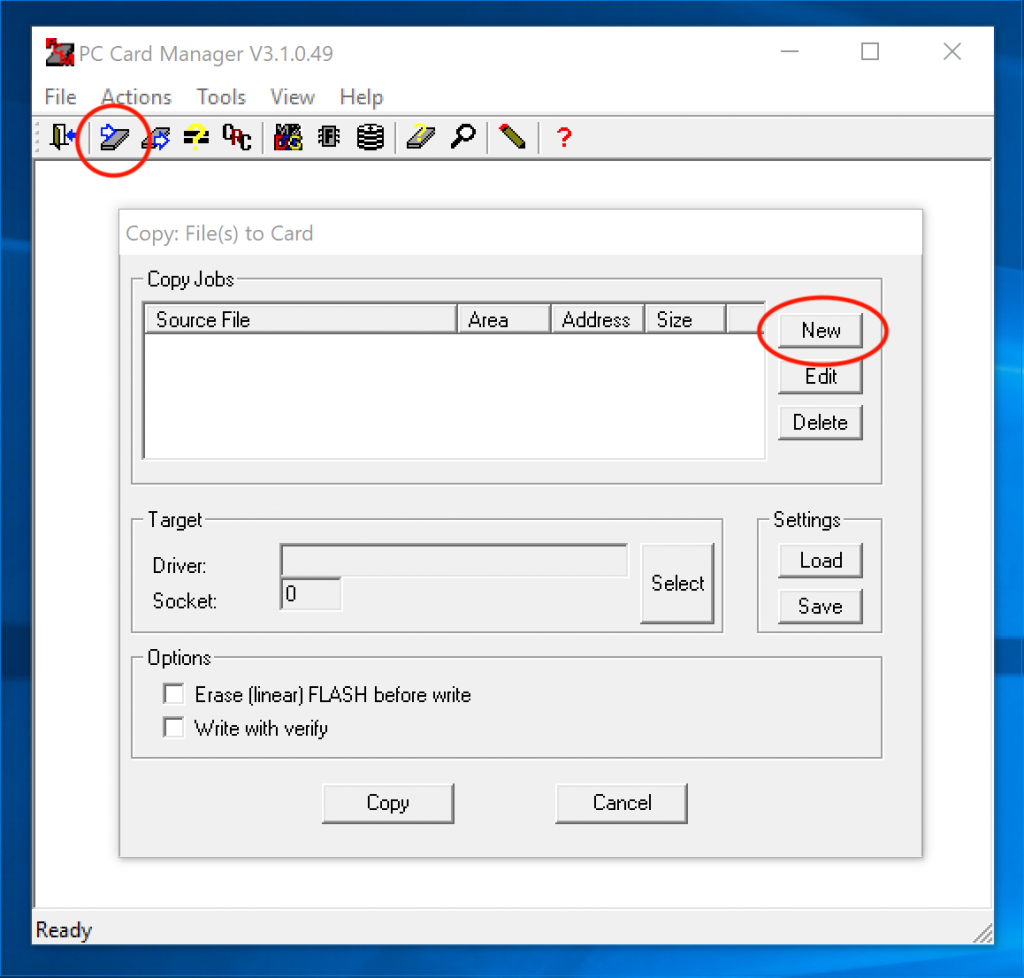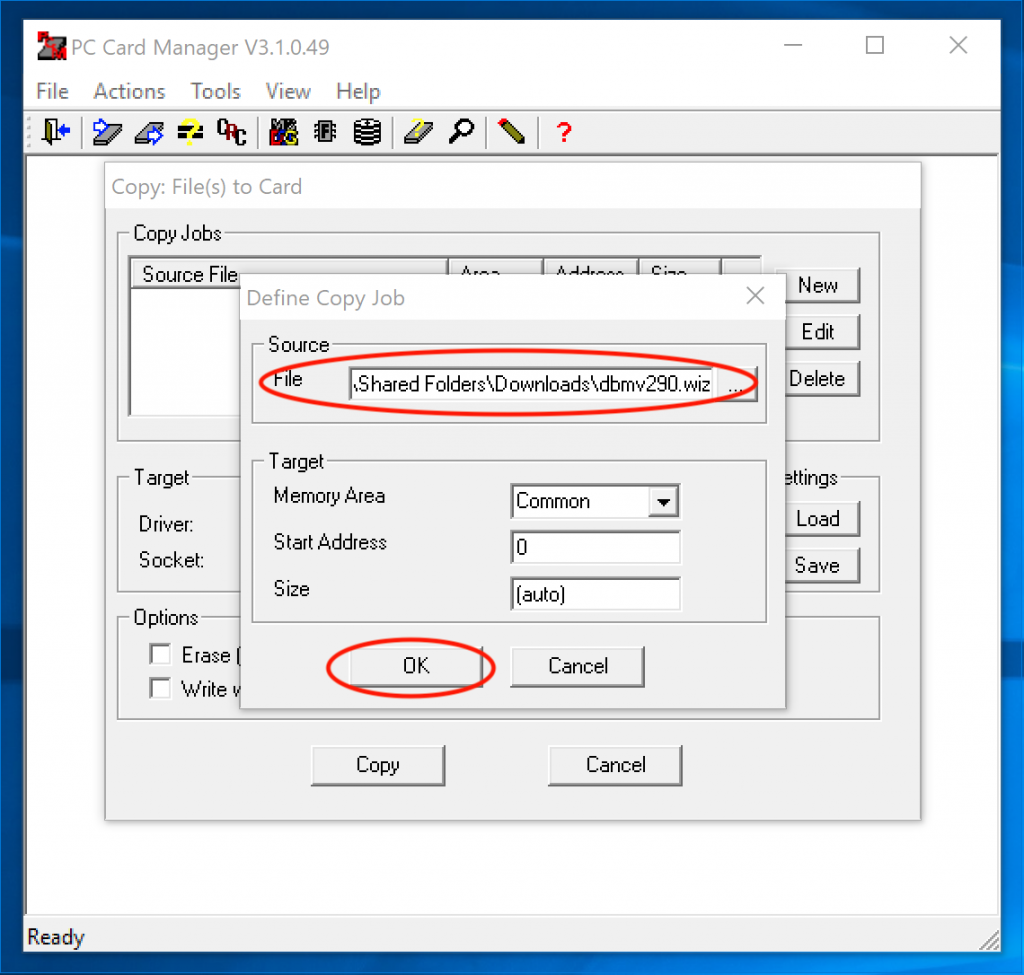 To copy the firmware to the DBMax…
Insert the PCMCIA card into the DBMax.
Power the DBMax on while holding the "Help" button.
Press the "OK" button to initiate the firmware upgrade. This should take <10 seconds.
Power cycle the device.
That's it!